ZinkPower Szczecin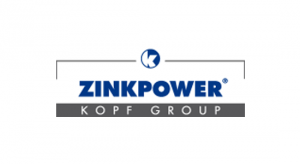 ZinkPower is involved in hot dip galvanizing, prefabrication and steel pipes manufacturning, as well as the manufacture of gratings. The company is part of the KOPF Group, employing more than 2,400 employees in 10 countries.
ZINKPOWER represents 37 galvanizing plants in 10 countries in Europe, America and Asia. In addition to quality and flexibility, the company's services include the versatility of the equipment: the group is able to work on all components, from the smallest screw to the steel girder. From the beginning, the main pillar of brand philosophy is environmental protection.
High quality anti-corrosion protection has a long tradition in the ZINKPOWER group. Each stage of the process is implemented and controlled by competent employees. Advice is also important. The Group provides support for the construction or assembly of zinc-plated parts.
ZinkPower Szczecin sp. z o.o.
Dębogórska 5
71-717 Szczecin
www.zinkpower.com/en