KERSTEN EUROPE sp. z o.o.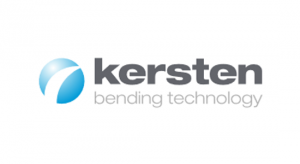 Kersten Europe specializes in metal bending. Bending technology is used on pipes, sections and plates in steel, stainless steel and aluminum.
Kersten Europe with its office in Kleszczów, Poland is a member of the KERSTEN EUROPE holding which operates in the Netherlands, Germany, the United Arab Emirates and Poland. KERSTEN is a world leader in the field of cylindrical cold bending of metal profiles. In Poland, it supports manufacturers of steel constructions, extending their capabilities.
Alongside bending of pipes, profiles and plates, the company offers a variety of services such as engineering, prototyping, 3D cutting, certified welding, drilling and milling.
Kersten Europe sp. z o.o.
Przemysłowa 6
97-410 Kleszczów